Top Reasons Why You Should Bid in Astro Auctions
at SFI Marketing Group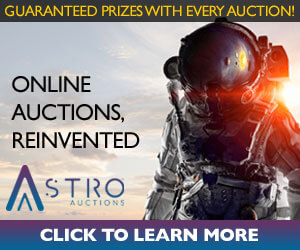 If you wonder what is your career dream, then I have the answer for you!
It should be the career of the twenty-first century. It is an affiliate marketing. 
One of the best affiliate marketing companies is SFI Marketing Group and its twin sister TripleClicks.
I joined SFI Marketing Group five years ago, It deals with affiliate marketing. It is an honest company that I recommend for all people who want to work from home and earn money.
Join Me At SFI Marketing Group

SFI Marketing Group added many top programs in this year 2018 such as Localvantia, Rewardicals, Compensation Plan and Team Overrides. This month in July 2018. SFI added a spectacular program for those who love bidding called Astro Auctions.
If you don't want to be an SFI affiliate,
then you could join here and bid in auctions!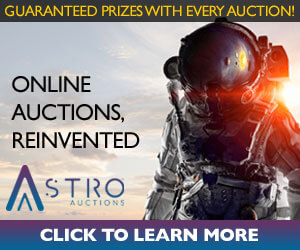 What Are Astro Auctions?
Astro Auction is the name of one of SFI auction platforms. It integrates fun, cool, and innovative features into the popular auction model. SFI introduced Astro Auctions after three years in development. 
Astro is based on auctions of a silent model. But it has more features that make it more interesting and enjoyable.
How To Bid In Astro Auctions
1- Login to your account and go to the auction index.
Press on AUCTIONS to choose the auction you want to bid on it
2- You could choose any auction from a list of auctions by clicking the BID button.
You press on the word BID beside the auction you have chosen.
3. Enter a number of TCredits in the box and press on continue.
4. Choose the number of TCredits you want to receive Constellation Prizes on (minimum 1).

  The prizes are Rewardical Tokens which can be redeemed 

for many goodies such as VersaPoints, PSAs, CSAs, PRMs, silver bullion, Bitcoin, gift cards, and more.
5. Then enter your free prediction for Pick-The-Bid. If you have the closest prediction to the auction's winning bid, you'll win 500 Rewardicals!
Choose a number above 100 like 110 or 120 etc. and submit a bid.
6. After fueling and boarding are completed the auction is ready to launch, an email is sent to you.
7. Click the "LAUNCH" button of the auction which is displayed on the Auction Index with  READY status.

  
8. Now you could watch the auction  "IN FLIGHT" with top 20 bidders.  Also during this stage, you will get all your prizes.
9. After the auction's starship will land successfully, you could claim all your prizes.
Join me At ASTRO AUCTIONS now